By reading the XPAND Code pasted on a sign, a variety of expanded information relating to the sign can be obtained.
XPAND Code can be read in the following ways.
Read on the instant launch app, no installation required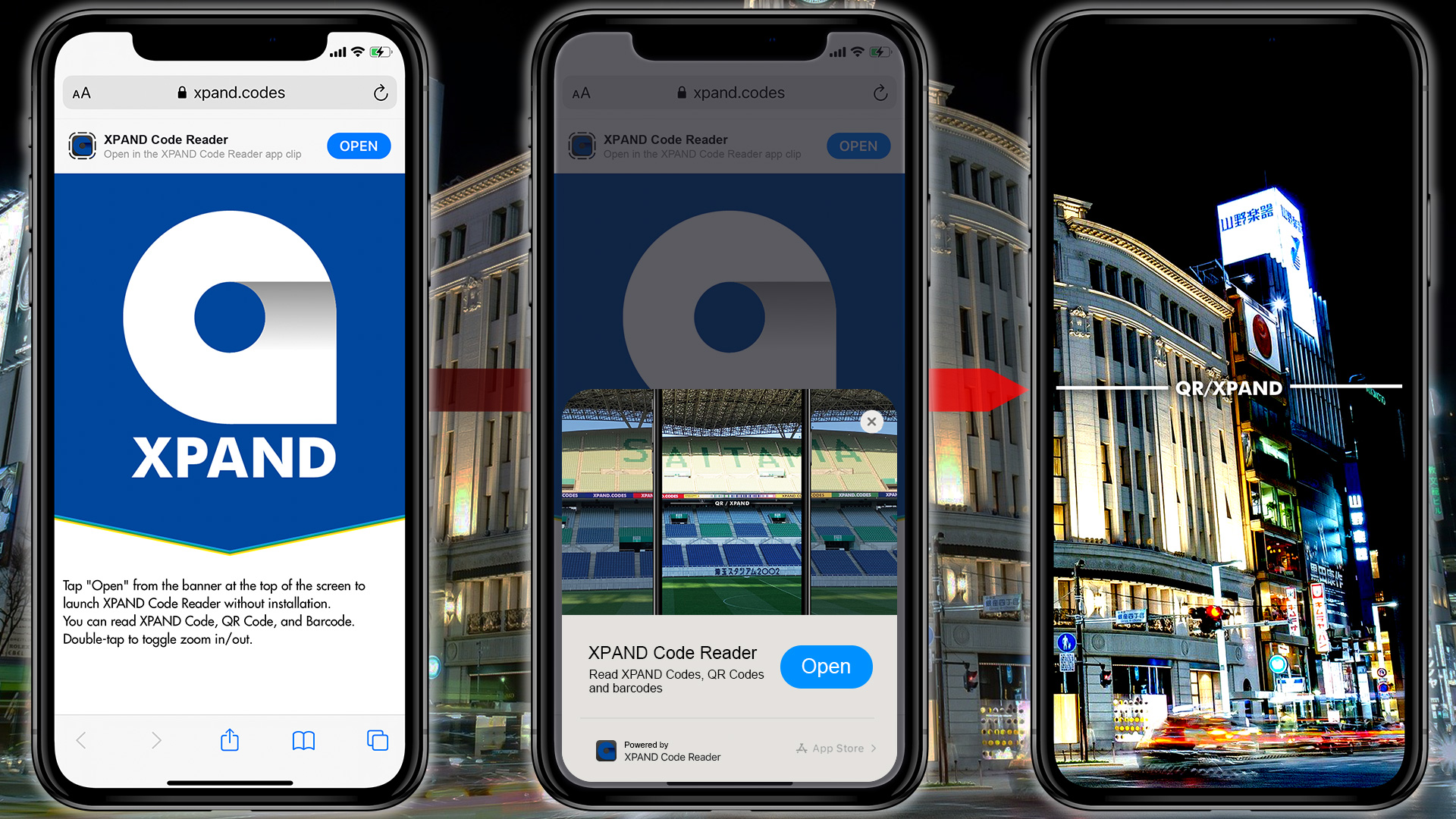 With XPAND Code Reader for iOS App Clip or Android Instant App, you can use the best performing XPAND Code/QR code Reader immediately without installation.
Tap here if you are accessing the site from iOS or Android (not available from non-iOS/Android).
Required Operating System:
iOS 14 or later
Android 7 or later (Some models are not supported)
Read with an app supporting XPAND Code
Using a QR or barcode reader app that supports XPAND Code, you can read it the same as a QR code.
The app will automatically determine if an XPAND Code or QR code is being read, so no switching operation is necessary.
It is currently supported by the following 3 apps. There are plans for more apps to support it in the future.
Please check with your app developer/distributor to see if your app supports XPAND Code and if and when they plan to support it in the future.
pic2shop
Vision Smarts
Ultra-fast and reliable Belgian multi barcode reader



XPAND Code Reader
XPAND supported by Vision Smarts
High-performance barcode reader that can read 200m / 700ft



sssQRc
SENSYUSYA Co., Ltd.
Free app that can read QR/JAN/XPAND Code