What is XPAND Code Reader?
It is a native app that allows you to easily read XPAND Codes and QR codes on iOS/Android. App Clips (iOS) and Instant Apps (Android) are services that can be used without installing apps on the device.
To integrate XPAND Code Reader into your website or application
Simply add the link to your website or app.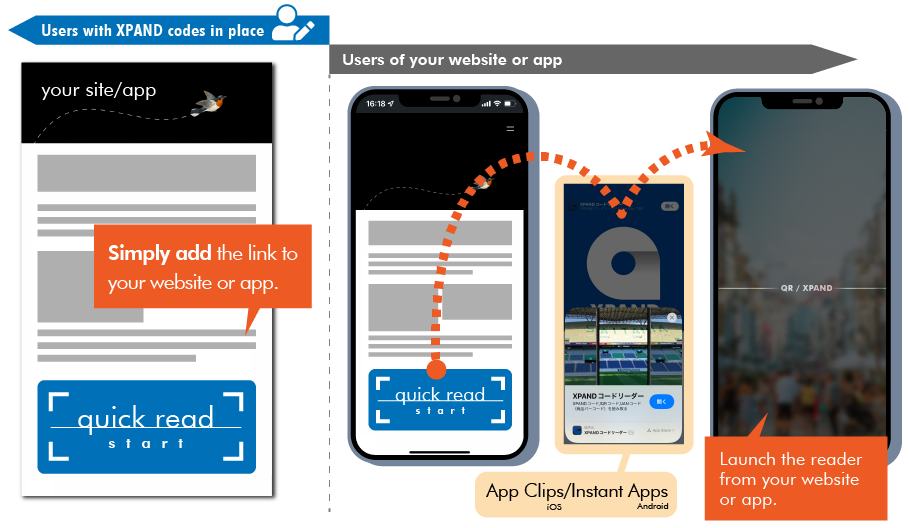 For information on how to use XPAND Code Reader with App Clips/Instant Apps, see below.